Fast Forms & Links
---

Search Loganberry's Website!


---
---
Keep in touch ~
Sign up for our monthly email newsletter!
---
Loganberry Books
---
Best Used Bookstore

Scene Magazine, 2002



Best Bookstore




Northern Ohio Live, 2006


Best Used Bookstore


2007 Freebie Awards

featured on
---

Questions?
books@logan.com


welcome to Loganberry Books!
Construction continues on Larchmere, and guess what that means? We're having a SALE! The construction crews are hard at work, but they make way for both auto and pedestrian traffic, so don't be afraid to come see us. Before the fancy new concrete, asphalt and brickwork is all finished, we've decided to institute a full-store, tiered sale. Here's how it works:
10% off purchases $10---$50
15% off purchases $51--$100
20% off purchases $101 and over

Yes, cards and tchotchkes are included, and yes, Loganberry Perks points will accumulate. No other discounts will apply.
---
170B: Family who lives in a tent and moves from place to place


I'm trying to track down a book I remember reading and LOVING as a child back in the 1960s. I was probably 8 or 10 at the time. I don't recall there being any pictures. It was about a girl and her family who migrated from place to place and lived in a tent. I remember there being detail about how they set up their tent to make it feel like home. The little girl had a shoe box of some sort that all her belongings and treasures were kept in. She may or may not have had a doll, too. I can't recall the plot. I just recall being fascinated by a little girl living in a tent and having to move everything the family owned from place to place. Any help you can give me would be great!
---
Live Music

Helen Avakian
Thursday, July 31, 7:00-8:30 pm
~ Thursday music series ~
Helen Avakian is an award winning singer/songwriter/guitarist from the Hudson Valley region of New York. She was voted number 1 "Favorite Acoustic Act" 4 times by Rhythm and News, and she has won numerous songwriting awards including six first prizes from the Newsongs Contest and Top Final Five in the International Fingerstyle Championship at the Walnut Valley Festival in Kansas. Helen has received raves from reviewers who call her "a rising star," "guitar Goddess" and "incredibly nuanced and dynamic...transcendent." Helen has been honored to appear at the annual Woodchoppers Ball for the past several years. Pay-What-You-Can Admission


---
Poetry

Youth Poetry Slam
Friday, August 1, 6:00-9:00pm
~ special event ~
Students at the Cleveland School of the Arts are engaged in a year-long competition to declare the national team for the National Poetry Slam. The top winner for each of the six Slam competitions this summer will automatically be on the team; others to be determined later. And how are the winners of each local Slam determined? By audience popular vote. So come on out to Loganberry on August 1st, see what your neighbors are up to, and help vote on who will represent our fair city.


---
Annex Gallery

Gerry Shamray: Fine Lines & Felines
Opening Reception: Wednesday, August 6, 6-8pm
~ first Wednesdays ~
Gerry Shamray is best known for his sketchy life-like drawings of Harvey Pekar in the comic book American Splendor. He's also worked with legendary comic strip artist/writer Tom Batiuk ("Crankshaft," "Funky Winkerbean") on the nationally syndicated strip, "John Darling." While working in the newspaper business as an artist and writer, Gerry has garnered over 25 national and statewide awards and even earned a local Emmy during his stint at WVIZ. Gerry's work ranges from realistic pen & ink sketches to humorous digital illustrations. His online portfolio is at shamray.com. Show continues through September 1.


---
Open Mic

Folknet Open Mic
Thursday, August 7, 7:00-8:30pm
~ first Thursdays ~
Our acoustic open mic with Folknet is off to a rousing start. Mallory SanMarco is the spirited emcee, and 15 minute slots are available for interested players. It's a good way to hear what's going on in the neighborhood, and to relax a bit with some good tunes. Check out this cool video from our last Folknet Night (thanks, Bob!). It's free, and all are welcome.


---
Open Mic

Broadsides and Ephemera
Thursday, August 14, 7:00-8:30pm
~ second Thursdays ~
We continue our open mic series called Broadsides & Ephemera, a spoken word showcase of local writers, artists, and performers. A perfect environment for shaping, sharing, and improving your poetry, prose, song, theatre and performance art. Come one, come all!


---
Book Signing

Jean Ann Hudson: Sparrow In The Keep
Monday, August 18, 3-4pm
~ special event ~
Jean Ann Hudson lives on a small ranch in New Mexico and raises cows and chickens. While growing up in various cities and suburbs across the country, including Shaker Heights, Ohio, Jean Ann dreamed of designing her own home, a castle perhaps, and having chickens. While Jean Ann and her husband have built their own castle, a straw bale home, her book is about Sparrow, a girl with knowledge only of the forest and animals who struggle with the decision to stay in the forest where she grew up or leave to start a family in the world of Wilker castle. Sparrow In The Keep is the first book in The Wilker Chronicles Trilogy and Jean Ann Hudson will be here signing copies of her book on Monday, August 18, 2014, at 3pm.


---
NOBS Forums

Show and Tell
Wednesday, August 20, 7-8:30pm
~ third Wednesdays ~
Summer is a great time for new discoveries and to show off those prize pieces in your book collection. Anything goes: you can bring treasured tomes and tell us about them, or you can bring odd curiosities you know nothing about and let group members tell you what they think. This is also great fun for the novice book collectors to explore the wonders of what is out there. Either way, there's always something to learn and some great books to discuss. Bring a book and join us.

---
Classics Club

Annie Dillard: Pilgrim at Tinker Creek
Wednesday, August 27, 7pm
~ fourth Wednesdays ~
An exhilarating meditation on nature and its seasons—a personal narrative highlighting one year's exploration on foot in the author's own neighborhood in Tinker Creek, Virginia. In the summer, Dillard stalks muskrats in the creek and contemplates wave mechanics; in the fall she watches a monarch butterfly migration and dreams of Arctic caribou. She tries to con a coot; she collects pond water and examines it under a microscope. She unties a snake skin, witnesses a flood, and plays 'King of the Meadow' with a field of grasshoppers.


---
Blog
---
Author Alley
Saturday, July 5, 2014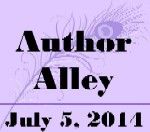 ---
Photo Albums
---
Annex Gallery
---
Most Requested
---
Book Club Members
---
Back in Print!
---
Catalogs
---
Otis' Old Curiosity Shop
a holiday shop

---
Edible Books Festival
Saturday, April 5

---