I read this book in the 80's in my elementary school library. Large, detailed paintings, rendered realistically, of little cartoon-ish humanoid people dressed in WWI type clothes and gear. They lived and fought in the forest and used animals as we would use machines. I remember the pictures always showing both sides trying to get the upper hand on one another in each picture, and one wore WWI German type gear, while the other side wore British.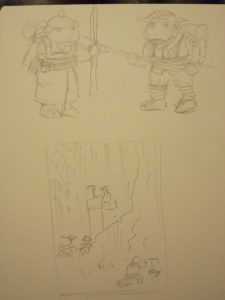 One picture was a guy riding a sparrow, dressed as a fighter ace, the sparrow having a intricate harness to hold the rider and two maxim machine guns mounted to its back. He is looking behind him, or below at the opposing Sparrow pilot.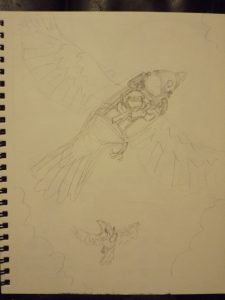 I have included sketches of what I remember.