2007 Exhibits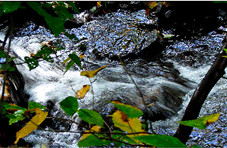 December 6 - 31
Opening Reception: Thursday, December 6, 6-8pm
Nature Center at Shaker Lakes Photography Club
The Photography Club of the Nature Center at Shaker Lakes is an active group of local photographers, some amateur, some professional. Several members have had solo shows here at the Annex Gallery, but in December the whole club will have a chance to show their work, and to highlight the natural wonders of the Nature Center we all love. They also have created a 2008 fund-raising calendar, and the original photos will be on display, along with the calendar for sale.
---
November 1 - December 3
Opening Reception: Thursday, November 1, 6-8pm
Cathie Bleck
Fate and Fables
Local scratchboard artist Cathie Bleck has been recognized throughout the country, with gallery shows in New York, California and hometown Cleveland Heights. Bleck has been the recipient of many awards including a gold medal from the Society of Illustrators Museum of American Illustration. A book released last year, Open Spaces, features her fluid and multi-dimensional style of story telling. This new gallery exhibition will feature new and old works, as well as a book signing. Also note her NOBS Forums talk on November 15th.
---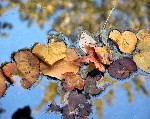 October 4-29
Opening Reception: Thursday, October 4, 6-8pm
Lori Molesky
Reflections II
Lori Molesky holds the sales record for Annex Gallery exhibitions, so if you missed her premier showing here two years ago, be sure to stop by in October to relish Lori's rich photographs and joyful nature vistas. Among her nature wonders this time is a series of trees taken through the four seasons- a perfect visual depiction of time. She's an excellent photographer, and her prints are perfect for holiday gift-giving. Every time.
---

September 6 - October 1
Opening Reception: Thursday, September 6, 6-8pm
Meili's Acquisitions
Chinese Peasant Paintings
When Hal and Joanna Retzler's daughter Meili travelled to China, she was astounded by the fabulous artwork, from classically inspired prints to unschooled peasant paintings. This exhibition focuses on the latter: various sizes and media of untrained and compelling visions from the countryside of China. Their stark beauty and immediacy will move you, and the Asian counterpart of Art Brut may surprise you.
---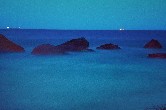 August 2 - September 3
Opening Reception: Thursday, August 2, 6-8pm
Anastasiy Safari
The Russian Eye
Safari has traveled the world with his camera, from native Russia to the Baltic states, and even to Cleveland, Ohio. His photographs bespeak a worldly influence, and an interesting montage of perspective. Come see not just a great photography show, but how Cleveland appears against a much more international landscape. He also has a most excellent website; check it out and then come to the opening reception.
---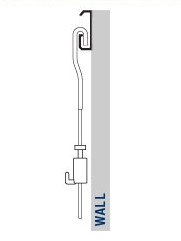 June - July
Renovations
We patched up the floor painting, gave it another clearcoat, patched the millions of little holes on the walls from four years of displays, and gave the walls a fresh coat of clean white paint. Then we invested in a fancy new gallery hanging appartus that will be easy to use, allow multiple level hangings, and not require any more holes in the walls!
---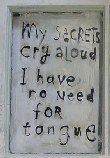 May 3 - June 4
Opening Reception: Thursday, May 3, 6-8pm
Judith Angelo
Lost Love Letters
Somewhere between our dreams and our fears, we put the stamp of desire on our life and send it out - over and over. we get lost. undelivered. unread. misunderstood. misspelled. damaged in the mail. lost in time, in transition... we litter the earth, waiting to be opened. This show is a place to think about how and when and why we love - all the chances we have to unfold and read ourselves, float into the world, in love with being a letter.
---

April 5-30
Opening Reception: April 5, 6-8pm
Altered Books Society
The Red Book Project
A collaboration inspired by a set of out-dated, deaccessioned, red-covered engineering books. The artists meet together once a month to share materials and insights. Artists include Myrna London Aidlin, Sarah Clague, Gene Epstein, Margaret Yuko Kimura, Terre Maher, Lynn O'Brien, Jackie Parsons, Myrna Tatar and Anne Weissman.
---

March 1-April 2
Opening Reception: March 1
Mini Kaur
Trendz
Do you know that what you wear makes one of the most powerful statements of who and what you are to the world? Do you see yourself as a member of the world and not simply a member of a country? If so, welcome to the products of World Trendz. Trendz has the latest and most comtemporary clothing fashions inspired from various rich cultures all over the world. No matter what your taste, you'll be certain to find that unique and perfect something special.
---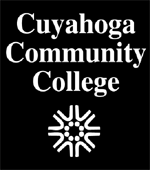 February 1-26
Opening Reception: February 1
Tri-C Print Club
Multiples/ Works on Paper
The Tri-C Print Club includes experienced artists who have been creating prints for many years as well as students who have recently discovered this exciting and challenging medium. These origianl prints have all been hand pulled by the artists. Come meet the artists at the opening reception and see what they've created! Artists include: Ron Walsh, Barbara Stanford, Roberta Salo, Jodi Waskinski, Melanie Batelann, Mary Bouk, Jennie Dillingham, Suzanne Dillingham, Rose Gaier, Susan Gibbs, Barbara Eisenberg, Maria Kaiser, Abbey Hallenstein, Joyce Logan, Lilianne Gershenovich, William Johnson, Jeff Quinn, Lynn Koerner, Rozalind Sigel, Nijole Palubinskas, Ruther Stone and Morris Schlechter.
---
January 4-29
Opening Reception: January 4
Leena Nevalainen-Smith
Soulful Silence
Leena Nevalainen-Smith is a Finnish-born artist, now living in Shaker Heights. She has an interest in the individual human experience. Her favorite subject is people frozen in an emotionally charged moment in time, often inspired by news from around the world. Leena's medium is relief printing, including linocuts, woodcuts, as well as resingrave engraving.
---
Annex Gallery Archives