2011 Exhibits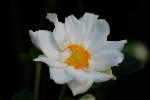 January 6 - 31
Opening Reception: Thursday, January 6, 6-8pm
Lamar Richardson
Discovering the Light of Cleveland
The art of photography is catching light at the right moment in time. Lamar Richardson believes that everyone sees the world a little differently. People's experiences through the years color their vision and photography can express that difference. Richardson is influenced by the great photographers such as Ansel Adams, and by artists Monet, Picasso and Vincent van Gogh, and by growing up in Cleveland. Do you see what Lamar sees? Come see for yourself.
---


February 3 - 28
Opening Reception: Thursday, February 3, 6-8pm
Gene Epstein and Joel Hauserman
Outscapes
Photographer Joel Hauserman and painter Gene Epstein have admired each other's work for many years. This February's Annex Gallery show is the first time the two artists have exhibited side by side. Experience what fine art photography and oil-on-canvas landscapes have to say to each other.
---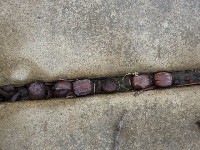 March 3 - April 4
Opening Reception: Thursday, March 3, 6-8pm
Harriett Allen
Cracks & Butts: Sidewalk Photography
Harriett was afraid to enter the digital world until she saw an exquisite line of shapes in a sidewalk crack at Wade Oval. She bought a camera the next week and uses it every day to record the beauty which encouraged her to face her fears. And to think, she used to just be looking down for pennies!!!
---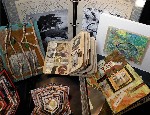 April 7 - May 2
Opening Reception: Thursday, April 7, 6-8pm
Altered Book Group
Dreams
The Altered Book Group joins us for their fifth spring show at the Annex Gallery, this year featuring creations built around the concept of dreams Come see the wild imaginations at work on these three-dimensional wonders. How would you create a dream . . . using an old book? Artists include Cynthia Beeker, Phyllis Brody, Sarah Clague, Gene Epstein, Anne Weissman and Zena Zipporah.
---
May 5 - 30
Opening Reception: Thursday, May 5, 6-8pm
Dirk Wales
Numbers by Lottery
Dirk Wales is an author and mixed media artist who has traveled the country sampling one of America's favorite pastimes – buying lottery tickets. In this show, he displays the fruits of his labors, combining his fascination with words, numbers, and images to present a virtual travelogue of contemporary regional America. Dirk Wales is also author of several books, including the children's books A Lucky Dog and Further Adventures of a Lucky Dog, both featuring mail mascot Owney, who will be featured on a USPS stamp this summer. In fact, July 30th is declared Owney Day, in honor of this lucky dog and USPS worker. So come meet Dirk Wales and get your books signed too!
---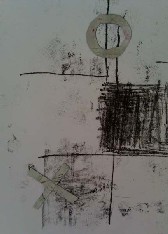 June 9 - July 5
Opening Recpeption: Thursday, June 9, 6-8pm
Judith Angelo
tic / tac/ … o
There might have been much more recent work - and more to say about tictactoe... but she broke her wrist. Most of the pieces here are from the last two years' thematic groups: Straw for the Fire - from the writings of Theodore Roethke; and This Is How It Works - inspired by a song by Regina Spektor. Judith's alter-ego Hag - a series-in-process based on actual interior events- will fill in around the edges, and three of her altered book ABCdariums… daria? will be open during the opening and available on request for the rest of the month.
---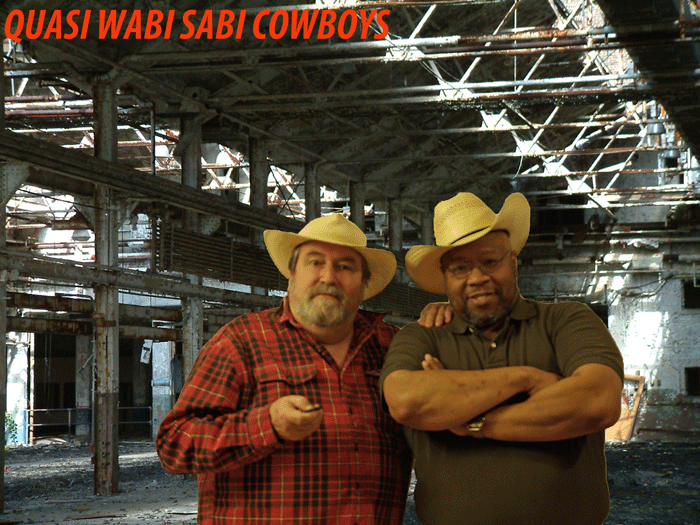 July 7 - August 1
Opening Recpeption: Thursday, July 7, 6-8pm
Jon & Amonte
Quasi Wabi Sabi Cowboys
Over their 25 year friendship Amonte and Jon have bounced many ideas and images off one another. Although their artistic paths are quite distinct both have developed a deep appreciation for our fair city and its people. There is a beauty in the buildings who are past their prime and now sit like dinosaurs in our midst (wabi sabi). We enjoy sharing these captured moments with our friends.
---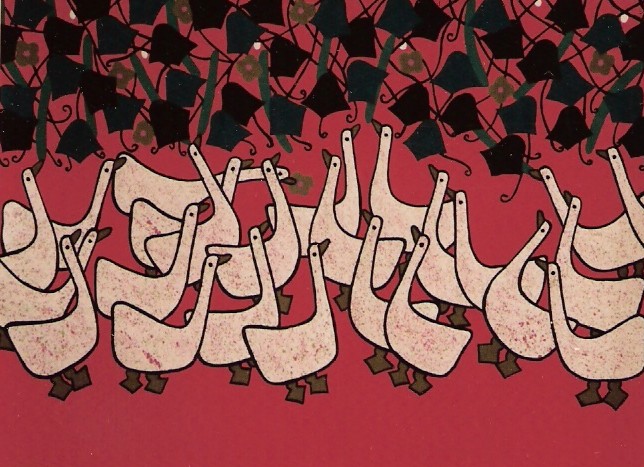 August 4 - 29
Opening Reception: Thursday, August 4, 6-8pm
Hal Retzler
Meili's Acquisitions
When the Communists gained control of China in 1948, one of their goals was to eradicate all forms of ancient culture, including the arts.With their source of strength coming from the vast peasant population, they set out to produce a new Chinese art- peasant art. Some of the Communist artists, drawing on the skills of the peasants, persuaded them to begin expressing their ideas through painting. This has spread to over 50 peasant painting groups throughout China. The paintings in this show have been collected by Mary Retzler, an exchange student at Fundan University in the 80's, and her parents, Joanna and Hal Retzler, during six trips to China from 1983 to 1995.
---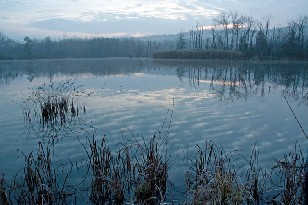 September 1 - October 3
Opening Reception: Thursday, September 1, 6-8pm
Lori Molesky
Reflections III
Lori Molesky, nature photographer, returns to Annex Gallery for her third show with new images reflecting her love and appreciation for the natural world. She continues to discover beauty and wonder in Northeast Ohio which she will share in this exhibit.
---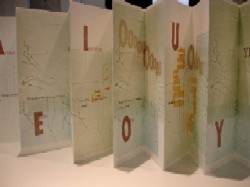 October 6 - 31
Opening Reception: Thursday, October 6, 6-8pm
Storytellers, Dreamers, and Travelers: An Artbooks Cleveland Invitational Exhibition
Focusing on content and structure, the book and paper artists represented in this exhibition showcase a broad range of materials and ideas.While some of the artists employ traditional techniques, others create in a way that challenges the very notion of what is a book. Look to be intrigued and inspired by the creations of these extremely talented artists and members of Art Books Cleveland.
---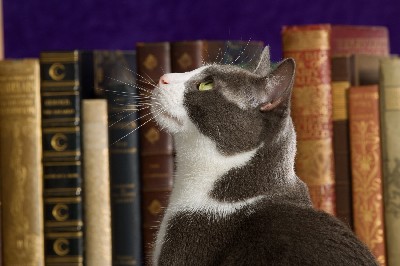 November 10 - December 31
Otis' Old Curiosity Shop
We've been working on this scheme for years, and, at last, 2011 will have the first holiday bazaar, fondly dubbed Otis' Old Curiosity Shop! This temporary shop will be open during the months of November and December in the Loganberry Books Annex Gallery and will host an almost equal mix of these gift-giving favorites:
New toys, games, and knick-knacks
Holiday cards and calendars
Local artist crafts and prints
Vintage collectibles & curios
---
Annex Gallery Archives