2013 Exhibits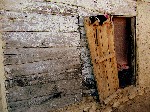 January 3 - February 4
Opening Reception: Thursday, January 3, 6-8pm
Jessica Kayse: World Next Door
God has given me the opportunity to capture his beauty through a lens. I am a budding photographer and absolutely love taking photographs. I particularly enjoy taking photos of everyday life. These photographs were taken in Grand Goâve, Haiti and different parts of Nicaragua. In this exhibit you will see the beauty of people as if they are your neighbor; these are not just photographs but captured moments. These photos were taken as part of their lives. So welcome home...
---

February 7 - March 4
Opening Reception: Thursday, February 7, 6-8pm
Alanda Sales: Aces of the Heart
Alanda Sales is a community leader who uses her passion for art and education to enrich the lives of youth in Greater Cleveland and the surrounding areas. Overall, her life's mission is to make the world a better place by taking advantage of going green opportunities and being a productive citizen through volunteerism and dedicating herself to participate in, and create positive community activities. Her artwork usually consists of photography, yet this February's show will feature different mediums.
---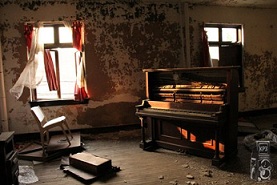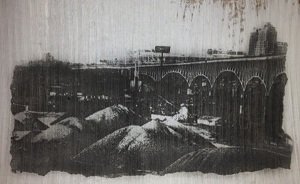 March 7 - April 1
Opening Reception: Thursday, March 7, 6-8pm
Kelli Finnegan and Rachel Shelton: Decline
Decline is a collection of Kelli Finnegan and Rachel Shelton's work. Both are Cleveland based artists who explore the decay and rebirth within the forgotten buildings in their urban environment. Kelli focuses on interiors, using photography to expose scenes that speak to buildings' histories and the resulting environmental reactions. Rachel uses photography and printmaking to produce imagery of exteriors, looking at the abandonment as a whole and how it relates to human culture. Together, their imagery covers the buildings' industrial past and their current usage, hoping for others to see a future in them.
---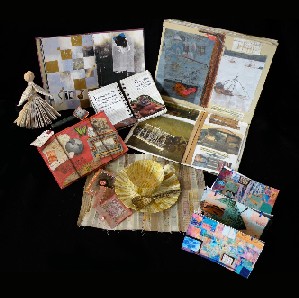 April 4 - 29
Opening Reception: Thursday, April 4, 6-8pm
Gallery Talk: Thursday, April 25, 7pm
Altered Book Group: Journeys
Journeys is the seventh annual exhibition of new works by the Altered Book Group. This year's theme reflects on real and imagined journeys, the artist transforming the original content or structure of a book into a unique, purposeful, or whimsical expression. Among the works exhibited are elaborate folded book sculptures, tea cups and miniature "tea books," and a wide range of fascinating books and scrolls made with mixed media collage techniques, paint, encaustic wax and stitching. The artists are: Judith Angelo, Catherine Anson, Cynthia Beeker, Phyllis Brody, Sarah Clague, Gene Epstein, Pat Pitingolo, and Anne Weissman.
---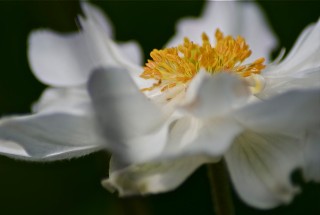 May 2 - June 3
Opening Reception: Thursday, May 2, 6-8pm
Lamar Richardson: Everyday Light
After retiring from AT&T in 2008, Lamar Richardson decided to pursue his hobby of photography. He bought his first camera in 1970 with his first paycheck, and has been taking pictures ever since. Richardson was trained as a film darkroom technician just before leaving the Army in 1972. He first became interested in photography at Glenville High School. Being an Art major in High School, he looked at photography with an artist eye, (a faster way to paint). Richardson liked the interplay of light, shadow and color. Photography lets him express his idea of the beauty he sees every day in the world. Richardson likes getting up early and staying out late, waiting for the best light. Beauty is everywhere; like light is everywhere. You just have to be patient for the right opportunity. Digital photography and the computer has made life easier for Richardson as a photographer, he can shoot and see the picture in no time at all. The more pictures Richardson takes, the more he learns and the more he wants to learn.
---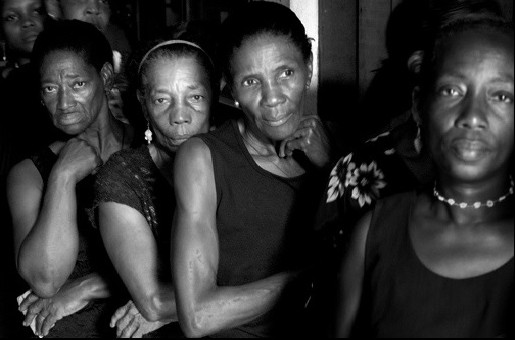 June 6 - July 1
Opening Reception: Thursday, June 6, 6-8pm
Steve Cagan
Award-winning photographer Steve Cagan returns home to Cleveland to exhibit some of the evocative images he captured while photographing the people of Columbia's Pacific coast rain forest. While this collection focuses on the women and children of the region, Steve spent the past nine years travelling and documenting the region in hopes of discovering and distilling the "social reality" of the area. These unforgettable photographs offer a glimpse into the lives of the region's inhabitants. Steve has previously exhibited his pieces in cities all across the globe, including the Bibliotheque National in Paris, and Rio de Janeiro's Museu de Arte Moderna. Steve is also a talented and enthusiastic educator, and was named Teacher of the Year at Rutgers University in 1991. He most recently taught photography at Case Western Reserve University, following stints at Cleveland State and Cuyahoga Community College, as well as universities in El Salvador and Germany.
---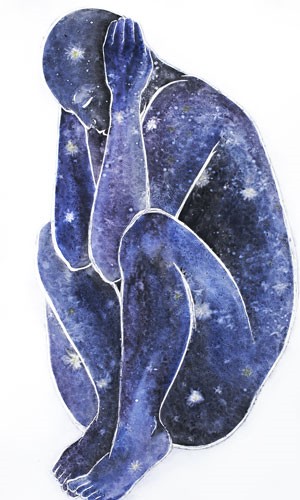 July 4 - 29
Opening Reception: Thursday, July 4, 6-8pm
Rachel Krislov: Vessels
Vessels explores various ways that one thing can exist inside another. In particular, the works examine the self within the body, message and narrative within books, and our thoughts, beliefs and perceptions within the framework of astrology. The pieces' media range from artist books to prints to paintings.
Rachel received a BFA in 2011 from Washington University in St. Louis in Printmaking and Drawing. She is currently an Intern at Cleveland's wonderful Morgan Paper Conservatory. She eagerly anticipates attending the School of the Museum of Fine Arts in Boston for a post-baccalaureate program this autumn.
---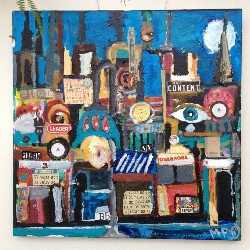 August 1 - Sept 2
Opening Reception: Thursday, August 1, 6-8pm
Scott Mars: Reverie
Scott says: I am a local Cleveland Heights artist. I am a mixed media expressionist. I find found objects, rust, or anything that looks interesting. My city-scapes are expressions for what times are like being deaf.
---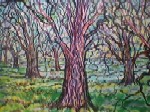 September 5 - 30
Opening Reception: Thursday, September 5, 6-8pm
James McNamara: Mystery Forrest Recent Works
A painter and a draughtsman creating primarily through the painting medium on canvas and paper, I have chosen to display here at Loganberry recent wood block prints. The series in called Mystery Forrest. The pattern of the wood grain in the ink is one of the components that inspired me. Larger works on canvas explore color, pattern, and lines I see in nature. Shape, line, and color have a language of their own that is coupled with my theme. I'm glad to present and share with you my art.
---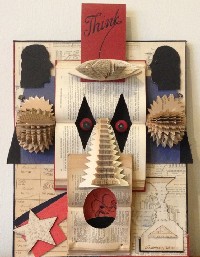 October 3 - November 4
Opening Reception: Thursday, October 3, 6-8pm
Altered Octavos
Loganberry Books is holding an altered book contest called Altered Octavos. The contest, and coinciding Annex Gallery exhibition, is in celebration of Octavofest in October. The contest is open to all artists, with a limit of one entry per person. Artwork must be identified by artist, title, and price (all entries must be available for sale with a 20% commission to Loganberry Books). Awards: Best of Show by a panel of adjudicated judges ($500), People's Choice Award decided by the general audience (prize TBA), and several Honorable Mentions (Loganberry Books gift certificates).
Important Dates
Register:

let us know what you intend to submit, and size/display needs by September 21.

Deliver:

between Tuesday and Thursday, Oct 1-3, 10am--5pm.

Opening Reception:

Thursday, Oct 3, 6-8pm.

Awards:

announced Thursday, Oct. 31, 7pm.

Strike:

Monday November 4, 10am-6pm.
---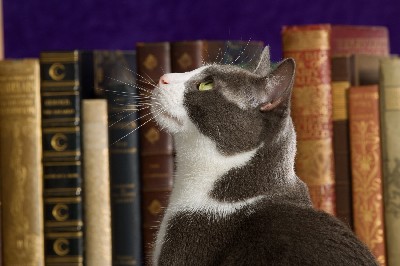 November 21 - December 31
Soft Opening: Thursday, November 21
Holiday Stroll: Friday & Saturday, November 29-30
Opening Reception for the Artists: Thursday, December 5, 6-8pm
Otis' Old Curiosity Shop
This holiday bazaar in the Annex Gallery and will host a lively mix of gift-giving favorites, including new toys, games, and knick-knacks, holiday cards and calendars, local artist crafts and prints, and vintage collectibles & curios. There's a little something for everyone, including a personalized shopping experience designed for children.
Annex Gallery Archives